Sony New Showroom in New York to Showcase LED and Other Technology
2017-01-21
Sony Corporation of America announced the opening of Sony Square NYC, a showplace for the latest in Sony entertainment and technology. Located in the Company's New York City headquarters at 25 Madison Avenue, the facility offers visitors the chance to check out select new Sony technologies and products, some of which are still in the prototype stage. Additionally, the intimate space will be used for unique consumer events, such as photography classes with world-renowned photographers, exclusive movie screenings and invitation-only performances by Sony Music artists.
"Sony Square NYC invites the public to experience Sony's groundbreaking electronic products and entertainment content. It will also showcase Sony's relentless pursuit of innovation and KANDO, which means the power to move people emotionally," said Steven Fuld, Senior Vice President, Corporate Marketing, Sony Corporation of America. "We hope that this space becomes a destination for entertainment fans as well as those who want to see the latest in Sony's cutting-edge products. Exhibits will provide visitors with a unique opportunity to see a curated selection of Sony products, from prototype to those currently available."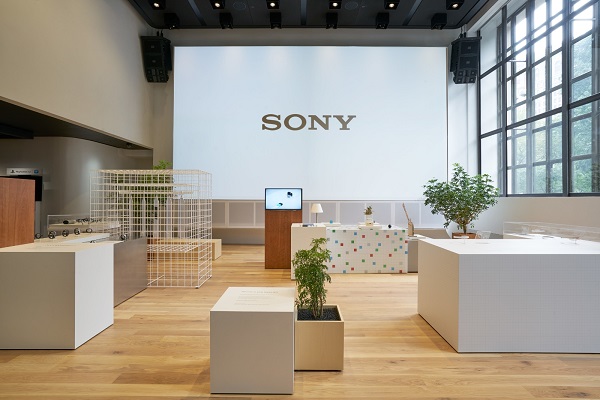 Sony's new showroom space, Sony Square NYC, opens up at 25 Madison Avenue in New York City. (Sony/LEDinside)
At opening, Sony Square NYC will showcase the following technologies: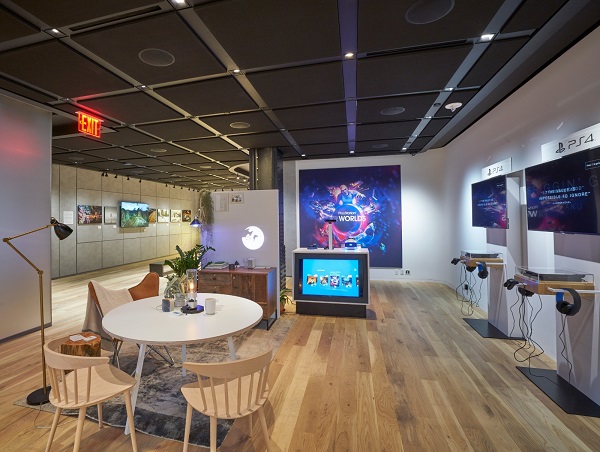 Sony's new showroom space, Sony Square NYC will showcase different consumer electronic products including LED end products, TVs and more . (Sony/LEDinside)
A section dedicated to PlayStation®. PlayStation®4 systems will be set up for visitors to check out the latest games, experience the world of virtual reality with PlayStation®VR, and try out Sony Interactive Entertainment's nationwide cloud-based TV service, Playstation™Vue.